We had two huge surprises for Madison this vacation: #1 the family being there and #2 DISNEYLAND!!!! It was so hard keeping this surprise but it was totally worth it. Both the girls were over the moon both days we spent in Disney and now I can't wait to plan our next vacation to Disney!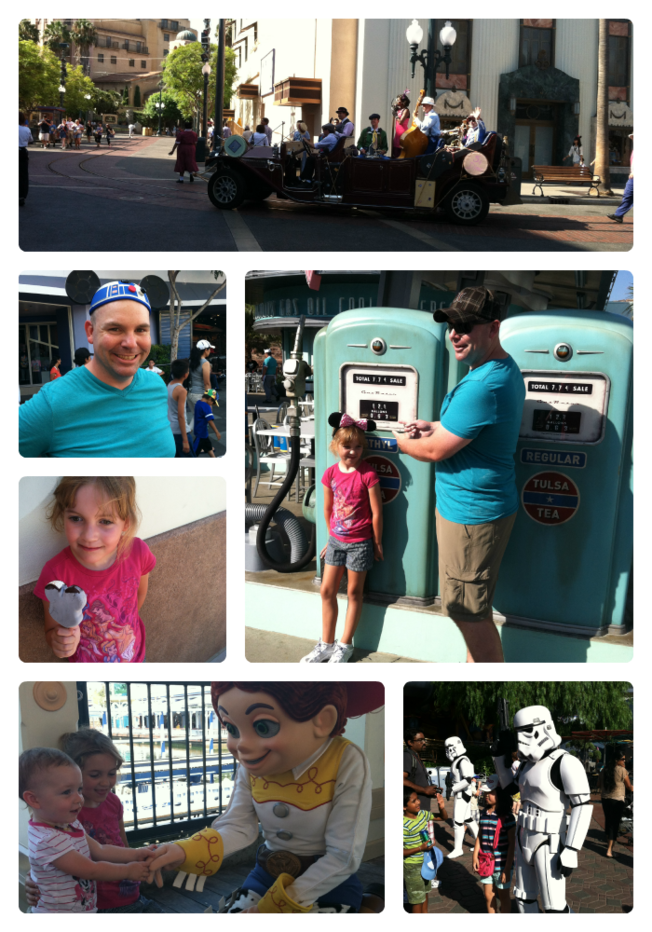 We have season passes locally to Busch Gardens but Disney was a world of its own. I have been a few times as a child but this was a first for the both the girls and my husband. Of course meeting all the Disney princesses wasn't particularly thrilling for him but he seemed to enjoy the roller coasters, rides and Storm Troopers!
Disney was the first theme park we have gone to so far that actually allowed Zoey on rides besides the carousel and the kid was ecstatic! She shrieked, and giggled through them all. The music was beyond her favorite and she spent most of the time we were there dancing.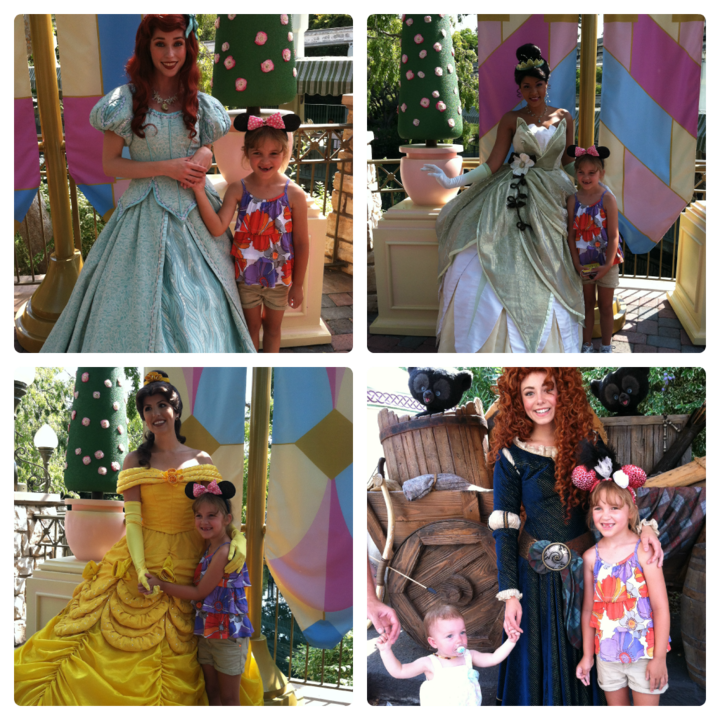 Oh the princesses!!! Madison was in girly heaven. "Oh mom!! It's Belle!!" Unfortunately we didn't get to meet Rapunzel but Madison seemed to survive that tragedy just fine.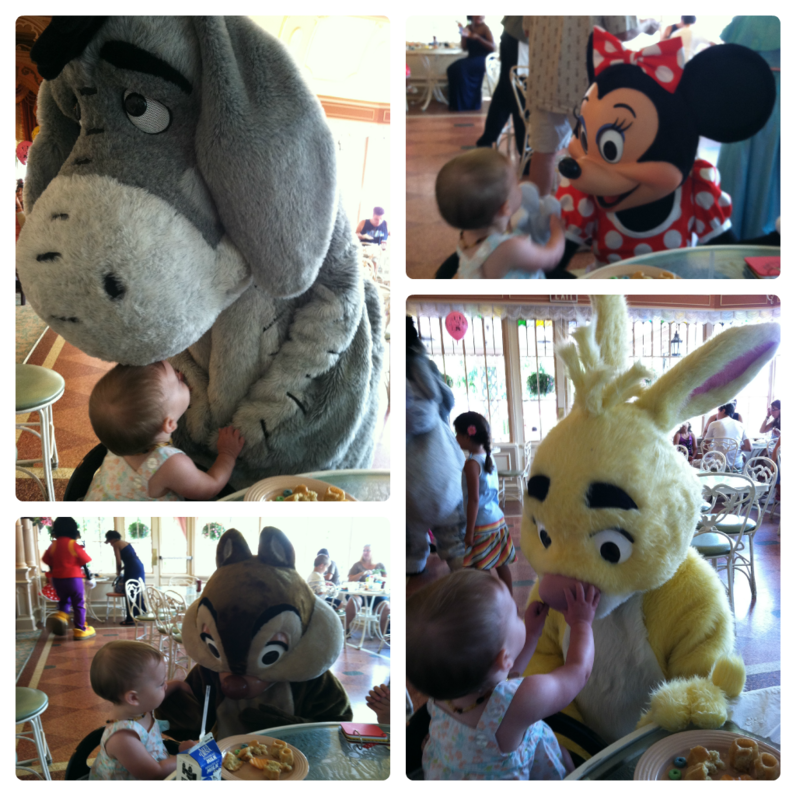 Now Miss Z, that little girl went bananas over all of the characters. She quite literally chased down Chip and Dale when they were headed on break. She desperately tried to keep them and bring them all home. Home girl straight up stole a chunk of Rabbits hair at breakfast!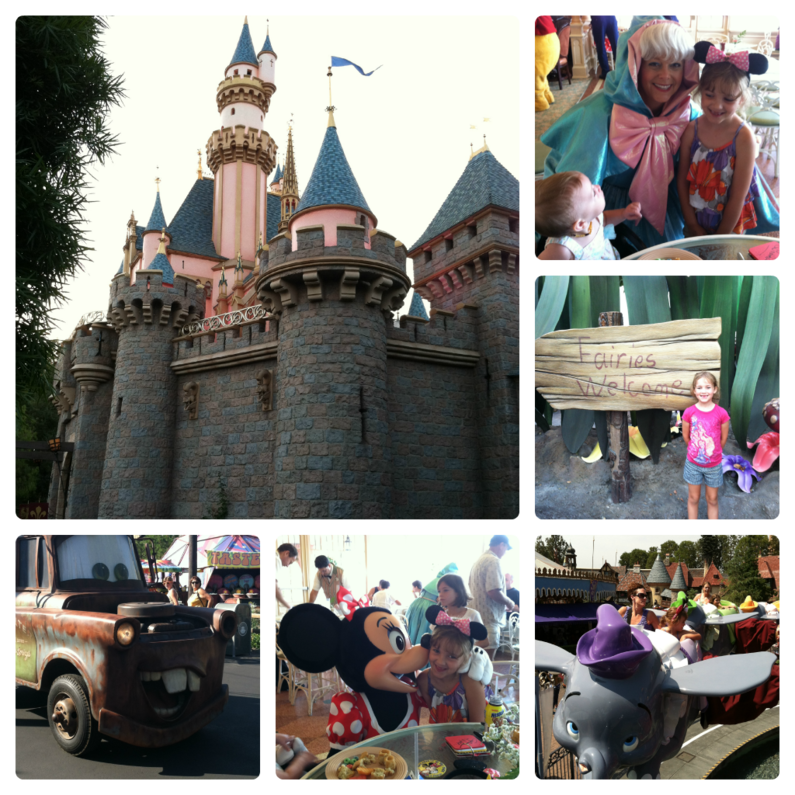 Minnie's breakfast at the Plaza Inn was fantastic, delicious and altogether delightful for the kiddos. I was surprised with how many characters stopped by our table and they all gave Madison autographs, posed for pictures and graciously were mauled by my tiny baby.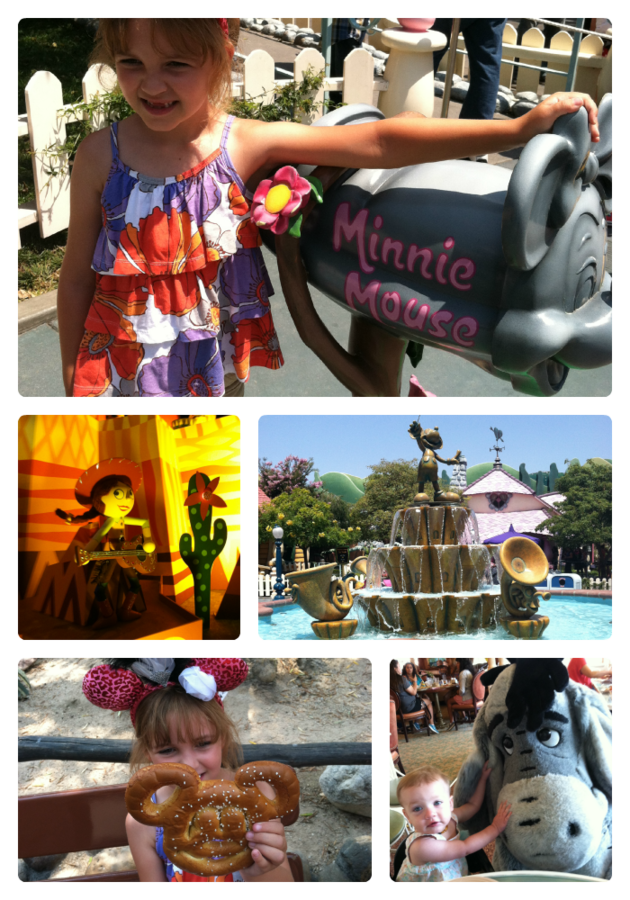 Despite the weather being ridiculously hot we had an amazing time in Disney and I am itching to go back pronto!